Giving up your fur baby is not at all easy. But sometimes it becomes an inevitable decision. Every dog owner would want to rehome their dog where it gets a quality life. Just like the owners, relocating is a very onerous process for dogs as well. The innocent creatures find it very burdensome to adjust to other places or shelters. As much as it is an emotionally draining process, it can cost you a lot more than you expect. If you are in a similar situation and searching "Where can I surrender my dog for free" you have landed at the right place. Here you will find the best places to give up your dog for free. Let's get started: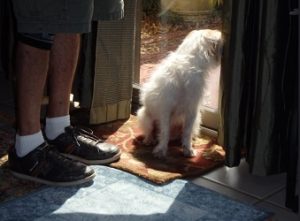 DIFFERENCE BETWEEN SURRENDERING AND REHOMING:
Rehoming:
It is under the owner's control where the dog is going. You stay in contact with the new owner of the dog or animal shelters. This helps a lot in shaping the bright future of your dog.
Surrendering:
After surrendering your dog, the owner does not know what will happen to the pet. This surrendering of dogs to any shelter causes stress and aggression in dogs. This behavioral change causes hindrance in further adoption of the dog.
LIST OF PLACES WHERE YOU CAN SURRENDER YOUR DOG FOR FREE:
At the below places, you can surrender your dog for free but before doing so you should call and confirm.
SHELTERS
FEE
CITY
State
CONTACTS
LOCATIONS
Bark Social
Free
North Bethesda
Maryland
240-253-6060
935 Prose St, North Bethesda, MD 20855
Wagging Tails
Free
Atlanta
Georgia
404-813-0049
376 Trabert Avenue, Atlanta, GA 30309
Bark.org
Free
Ashland
Virginia
804-449-2275
12300 Farrington Rd, Ashland, VA 23005
Anti Cruelty Society
Free
Chicago
Illinois
312-645-8220
510 N, LaSella Dr. Chicago, IL 60654
Peggy Adams Animal Rescue League
Free
West Palm Beach
Florida
516-686-3663
3100/3200 N Military Trail, West Palm Beach, FL 33409
Animal Haven
Free
NewYork
New York
212-274-8511
200 Center St, NewYork, NY 10013
Bideawee Manhattan
Free
NewYork
New York
410 East 38th St, New York, NY 10016
The Humane Society of New York
Free
NewYork
New York
212-752-4842
306 East 59th St, New York, NY 10022
Sean Casey Animal Rescue
Free
Brooklyn
New York
718-436-5163
153 East 3rd St, Brooklyn, New York, 11218
Houston Humane Society
Free
Houston
Texas
713-433-6421
14700 Almeda Rd. Houston, TX 77053
A Smart Rescue
Free
Spring
Texas
Spring, TX 77383-0910
Abandoned Animal Rescue
Free
Magnolia
Texas
281-789-4142
32632 Wright Rd., Magnolia, TX 77355
Pennsylvannia SPCA
Free
Philadelphia
Pennsylvannia
215-426-6300
350 E. Erie Avenue Philadelphia, PA 19134
SF Animal Care and Control
Free
San Francissco
California
415-554-6364
1419 Bryant Street San Francisco, CA 94103
Fresno Humane Animal Services
Free
Fresno
California
559-600-7387
760 W Nielsen Ave, Fresno CA 93706
Animal Compassion Team
Free
Fresno
California
(559) 299-6364
2789 S Orange Ave Fresno, CA 93725
Montgomery County Animal Services & Adoption Center
Free
Derwood
Maryland
240-773-5666
7315 Muncaster Mill Rd, Derwood, MD 20855
Montgomery Humane Society
Free
Montgomery
Alabama
334-409-0622
1150 John Overton Dr, Montgomery, AL 36110
Montgomery County Animal Care and Control
$30
Clarksville
Tennessee
931-648-5750
616 N Spring St, Clarksville, TN 37040
Montgomery County SPCA
Free
Conshohocken
Philadelphia
610-825-0111
19 East Ridge Pike, Conshohocken, PA 19428
Montgomery County SPCA
Free
Perkiomenville
Philadelphia
610-754-7822
1059 Sweisford Road Perkiomenville, PA 18074
Montgomery County SPCA
Free
Abington
Philadelphia
215-886-8802
1006 Edge Hill Road Roslyn, PA 19001
City of Great Falls Animal Shelter
$20
Great Falls
Montana
406-454-2276
1010 25th Ave NE, Great Falls, MT 59404
Stafford Animal Shelter
$50
Livingston
Montana
406-222-2111
3 Business Park Rd, Livingston, MT 59047
Humane Society of Western Montana
Free
Missoula
Montana
406-549-3934
5930 US-93, Missoula, MT 59804
Yellow stone valley Animal Shelter
$50
Billings
Montana
406-294-7387
1735 Monad Rd, Billings, MT 59101,
Nebraska Humane Society
$30
Omaha
Nebraska
402-444-7800
8929 Fort St, Omaha, NE 68134
Animal Shelter of northeast nebraska
$30
Norfolk
Nebraska
402-750-4665
1000 E Omaha Ave, Norfolk, NE 68701
Capital Humane Society
$100
Lincoln
Nebraska
402-441-4488
2320 Park Boulevard Lincoln, NE
Oregon Humane Society
$50
Portland
Nebraska
503-285-7722
1067 NE Columbia Blvd, Portland, OR 97211,
Nevada SPCA
Free
Las Vegas
Nevada
702-873-7722
4800 W Dewey Dr, Las Vegas, NV 89118
The Animal foundation
$10
Las Vegas
Nevada
702-955-5910
655 N Mojave Rd, Las Vegas, NV 89101
Those Left Behind Foundation
Free
Las Vegas
Nevada
702-630-8523
10040 W Cheyenne Ave ste 170-116, Las Vegas, NV 89129
New Hampshire SPCA
Free
Stratham
New Hampshire
603-772-2921
104 Portsmouth Ave, Stratham, NH 03885
Animal rescue League NH
$50
Bedford
New Hampshire
603-472-3647
545 NH-101, Bedford, NH 03110,
Monadnock Humane Society
$50
Swanzey
New Hampshire
603-352-9011
101 W Swanzey Rd, Swanzey, NH 03446
Shake a paw center for Rescue and Adoption
$49
Union
New Jersey
908-688-2600
2195 US-22 W, Union, NJ 07083
Voorhees Animal Orphanage
$100
Voorhees Township
New Jersey
856-627-9111
419 Cooper Rd, Voorhees Township, NJ 08043
South Jersey Regional Animal Shelter
$80
Vineland
New Jersey
856-691-1500
1244 N Delsea Dr, Vineland, NJ 08360,
Humane Society of Eastern Carolina
Free
Greenville
North Carolina
252-413-7247
3520 Tupper Dr, Greenville, NC 27834
Paws4ever
$100
Mebane
North Carolina
919-241-8438
6311 Nicks Rd, Mebane, NC 27302
Fairbanks North Star Borough
Free
Fairbanks
Alaska
907-459-1451
907 Terminal Street,P.O. Box 71267Fairbanks, AK 99701
Haines Animal Rescue Kennel
$40
Haines
Alaska
(907) 766-3334
PO Box 1533, Haines, AK 99827
Kenai Animal control
$20
Kenai
Alaska
(907) 283‑7535
210 Fidalgo Ave. Kenai, AK 99611
Furry Friends Rockin' Rescue
$50
Bismarck
North Dakota
P.O. BOX 7364, Bismarck, ND 58507
Souris Valley Animal Shelter
$120

Minot
North Dakota
701.852.6133
1935 20th Ave SE, Minot, ND 58701
Humane Society of Delaware County
Free
Delware
Ohio
740-369-7387
4920 OH-37, Delware, OH 43015
Ok Humane Society
Call Confirm
Western Ave
Oklahoma
405-286-1229
7500 N. Western Ave, Oklahoma City, OK 73116
CARE Compassionate Animal Rescue Efforts
Call Confirm
Coweta
Oklahoma
CARE rescue, PO Box 283, Coweta, OK 74429
​
The Broken Arrow Animal Shelter
Call Confirm
Broke Arrow
Oklahoma
918-259-8311.
4121 E. Omaha in Broken Arrow
OKLAHOMA PET COLLECTIVE SOCIETY
Call Confirm
Oklahoma
918-947-9996
FAMILY DOGS NEW LIFE
Call Confirm
Portland
Oregon
103-771-5596
9101 SE Stanley Ave, Portland, OR 97206
Oregon Humane Society
$50
Portland
Oregon
(503) 285-7722
Oregon Humane Society, 1067 NE Columbia Blvd.. Portland, OR 97211
Greenhill Humane Society
Free
Eugene
Oregon
541.689.1503 x117
88530 Green Hill Rd, Eugene, OR 97402
Morris Animal Refuge
$50
Philadelphia
Pennsylvania
215.735.9570
1242 Lombard Street, Philadelphia, PA 19147 USA
HUMANE PENNSYLVANIA
$50
Reading
Pennsylvania
(610) 921-2348
1729 N 11th St, Reading, PA 19604, United States
Last Chance Ranch
Call Confirm
Quakertown
Pennsylvania
215-538-2510
9 Beck Road Quakertown PA 18951
ACCT Philly
$25
Philadelphia
Pennsylvania
(267) 385-3800
111 West Hunting Park Avenue, Philadelphia, PA 19140
Women's Animal Center
$75
Bensalem
Pennsylvania
(215) 942-6826
Women's Animal Center, 3839 Richlieu Road, Bensalem, PA 19020
Rhode Island SPCA
$60
Rhode Island
(401) 438-8150
186 Amaral Street, Riverside, RI 02915
East Greenwich Animal Protection League
Call Confirm
Cranston
Rhode Island
401-467-3670
44 Worthington Rd, Cranston, RI 02920
Greenville Humane Society
$50
Greenville
South Carolina
(864) 242-3626
305 Airport Rd. Greenville, SC 29607
Pawmetto Lifeline
Call Confirm
Columbia
South Carolina
(803)465-9189
1275 Bower Pkwy, Columbia SC 29212
PETSinc
Free
West Columbia
South Carolina
803-739-9333
P.O. Box 6394, West Columbia, SC 29169
Humane Society of Black Hills
$25
Rapid City
South Dakota
(605) 394-4170
1820 East St. Patrick Street, Rapid City, SD 57703
Heartland Humane Society
Call Confirm
Yankton
South Dakota
605-664-4244
Heartland Humane Society, 3400 East Highway 50, Yankton, SD 57078
ABERDEEN AREA HUMANE SOCIETY
$30
Aberdeen
South Dakota
(605) 226-1200
2511 385th Ave S, Aberdeen, SD, 57401
Young-Williams Animal Center

$50
Knoxville
Tennessee
(865) 215-6599
3201 Division Street, Knoxville, TN 37919
New Leash on Life
$40
Lebanon
Tennessee
(615) 444-1144
507 Jim Draper Blvd, Lebanon, TN 37087
Pet Placement Center
$50
Chattanooga
Tennessee
(423) 877.0738
5975 Dayton Blvd. Chattanooga, TN 37415
Humane Society of Utah
$60
Murray
Utah
(801) 261-2919

4242 South 300 West, Murray, Utah 84107
Because Animals Matter
$50
Hurricane
Utah
435.773.5209
PO Box 213 • Hurricane, UT 84737

All Breed Rescue
Call Confirm
Williston
Vermont
All Breed Rescue, Inc Po Box 1151 Williston, VT 05495
North Country Animal League'
Free
Morrisville
Vermont
(802) 888-5065 x 101.
North Country Animal League, 16 Mountain View Meadow Rd.
Morrisville, VT 05661
VBSPCA Shelter
Call Confirm
Virginia Beach
Virginia
(757) 427-0070
3040 Holland Rd., Virginia Beach, VA 23453
Richmond SPCA
Call Confirm
Richmond
Virginia
804-521-1306
2519 Hermitage Road, Richmond, VA 23220
SURRENDERING YOUR DOG FOR FREE:
Mentioned below are some of the options that might help you to surrender your favorite pet for free or with a nominal fee. Make sure to select the best option that suits you the most.
Family and Friends:

This is the most convenient way because it's free and easy to approach. This option will be most suitable because this will allow you to meet your dog again. Another reason is that your family members or friends will take the most care of your beloved dog. Before giving away your dog to any kind of shelter, first, contact your friends or family.

Spread the word on social media and wait for friends and family members to contact you. Its owner's responsibility is to make sure that people that want to take away your dog are seriously interested in taking care of the pet.

Adoption services:

There is an agency with the name Adoptapet that helps in rehoming dogs. This service is free for pet owners. People who want to adopt a pet, pay the adoption fee to the agency. This fee is used to help animals in need. In the USA, this donation is granted to agencies like the American Society for Prevention of Cruelty to Animals. The best advantage of rehoming is that owners have the choice to select who can adopt their pet.

Animal Rescue Services:

Another good option to surrender your dog is an Animal Rescue Service. Many non-profit organizations help in rescuing and taking care of dogs or pets. These organizations are usually breed-specific because of their limited funds. These organizations are called Foster Families that take care of all the medical needs of pets unless any other family adopts them.

Low-cost Animal Shelters:

Several local government animal shelters have a certain set of rules regarding surrendering dogs. These organizations are non-profitable and get their funds from the local community. Most of these shelters do not charge any fee but some might charge nominal fees to engulf the caretaking cost. Taking care of pets is not cheap that includes food, medical care, beddings, and much more.

These low-cost animal shelters charge a fee to take care of all these needs of your pets. If anyone can't pay this fee, inform the organization so that they grant some ease in paying these charges. About 1.5 million pets are euthanized in these shelters because of any medical issue, space, or even dog's behavioral problem.
TIPS FOR SURRENDERING YOUR DOG FOR FREE:
 Often people don't understand what to do when they want to rehome their pets. Here are some of the tips and tricks of surrendering your pet:
Try to find any pet-friendly home before giving them away to any shelter. These shelters euthanize pets due to lack of space.
Make a complete search for a better home for your pet because giving them away to any shelter does not always work in the favor of the dogs.
Use social media like Facebook, Instagram, or Twitter to spread the word about rehoming or surrendering your beloved pet. This will greatly help you to find a perfect home for the dog. But be aware because many use online websites to find dogs for fights or abuse.
Make sure to find a home that has adult members because many people don't adopt pets if they have newborn or young babies.
If there is no other option and you have to hand over them to an animal shelter, then first of all understand all the procedures and policies of that shelter. All shelters do not provide equal care to all animals. Owners should be careful while selecting any shelter.
Do not try to 'dump' your dog if you can't find any new home for your dog. Do not dump them in any forest or far away place. Keep them with you until you find a new home for them.
REASONS FOR SURRENDERING YOUR DOG:
Giving up your beloved fur baby is a very difficult thing to do as a dog owner. Humans and dogs tend to develop a bond that is one of the most cherished one around the world. But sometimes owners have no choice but to give away their favorite pet.
Mentioned below are some of the popular reasons why people surrender their dogs:
BEHAVIORAL ISSUES:

Often times dogs have some behavioral issues like aggression. Owners get worried because mostly they are unable to resolve this problem. This is one of the top reasons the owners rehome their dogs. Besides shifting, this behavioral issue can be resolved by proper training of your dog.

FAMILY COMPOSITION:

A person living alone with the dog might need to move with another person who is not comfortable with any kind of pet. This is also one of the very common scenarios where owners have to give up their dogs.

INJURY OR ACCIDENT:

The owner might face some kind of injury or accident that hinders the proper care of the dog. Hence, they have to surrender their dog.

PET ALLERGIES:

Often family members especially toddlers develop pet allergies. This health issue makes it necessary for the owners to relocate the pet. Sometimes the allergies get resolved with some medications as well. You must consult your doctor before you give up your pet.

LIVING SITUATION:

If you are moving to a new city or place that is not pet-friendly, this could lead you to part ways with your dog. You should try to search extensively for a residence that allows pets before you move. But if there is no other way, then you have to leave your pet and shift it to some shelter.

NEW ARRIVAL IN THE FAMILY:

It would not be easy for the owner to give up on his/her beloved pet. But when there is a newborn baby in the house, too much care is needed. If the owner observes that a newborn baby is not feeling well around the dog, they should keep both baby and pet separate. The priority should be given to the training of the dog to adjust with the new baby. If all this training is not helping the dog to get used to the newborn child, then rehoming is the only option left.
TAKEAWAY:
Giving up your dog can be a hard row to hoe. However, proper research and help from the closed ones will be helpful to ensure an easy life for your pet ahead. You can surrender your dog for free at a number of places in the US. Make sure you select the best one.