We hope that this situation never comes into your life, but euthanizing a dog may be something you need to do to save your dog from unnecessary pain. We recommend not doing this procedure yourself, as it is very tough to take such a step and put down the dog you love.
At the same time, some owners do not afford this procedure because it requires the pet owners to pay some money to the vet or whoever is putting down the pet. If you are one of those pet owners, you must be looking for where to euthanize a dog for free.
Not every vet asks for the exact cost, but it varies depending on multiple factors.  It doesn't matter what breed do you have or what is the size of the dog. But if you visit the pet clinic rather than inviting the vet home, it might cost you a little less, so seeing the pet clinic to get the job done is the cheaper option.
Even if you cannot afford someone to euthanize your dog, it should be the priority that your dog is going to the safe hands. If you don't want to pay money for it, you can simply do it at your home, but that might be painful for you and the dog. However, there are some other cost-friendly and accessible options to euthanize your dog. If you want to know what these are, keep reading the article.
Let's get started!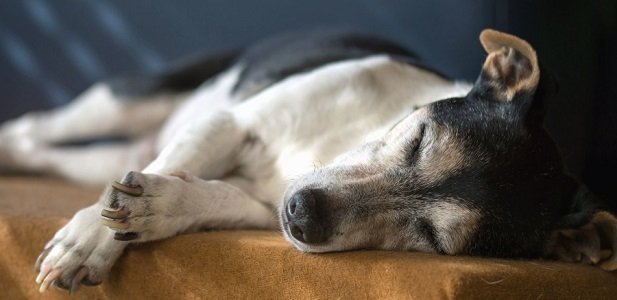 How much generally does it cost to euthanize a dog?
It is crucial to have an idea of the cost of euthanizing a dog because if you get some service for a meager cost, you should avail it knowing that it's cheap yet professional. Usually, the starting price for putting down a dog is $50, but it is not the same everywhere—the cost changes from place to place and other factors like the dog's weight.
Also, it depends on the method you choose for your dog to euthanize. How is that? The answer is simple! There are multiple methods used to put down your dog, and all of them almost require different materials. Those services that require cheap materials will be found easily for free, but those with expensive requirements are difficult to find for more inexpensive or free.
For example, the procedures that include the burial of your dog are expensive. Also, the private cremation procedures are even more costly because they let the pet owner collect the dog's ashes which are not part of communal cremation.
Also, those methods that require several medications in the form of IV or other ways are costly. Usually, all these methods cost you anywhere between $150 and 400 depending on the healthcare center and specific plan.
One should expect to pay $400-$800 for the funeral of the dog after euthanizing it
If you call the vet at your home for the procedure, get ready to pay around $300-400
The cost for euthanizing the pet from vet clinic ranges from $40-100
Top organizations offering to euthanize the dog at low cost:
Although you may find some low-cost organizations for euthanizing the dog, the top most popular ones are:
The Anti-Cruelty Society:
This society is situated in Chicago and costs a lot less than other organizations for pet euthanizing. Also, it includes free communal cremation, and all of this costs about $35. However, if someone wants a private funeral, they can get the service by making other arrangements, which can cost them separately.
Minnesota's Animal Humane Society 
Compared to anti-cruelty society, this one costs a bit more, but if we compare its rates to other euthanizing organizations, it is a far cheaper option. The euthanizing cost of a dog at Minnesota's Animal Humane Society is $85. Besides, some extra services, most required after the procedure, are offered at meager costs here.
Pet euthanizing free of cost:
The most common places for euthanizing the pet are home and vet clinics. You might find some places where you can get your dog euthanized for minimal cost, but there is a very slight chance that you might get it for free. Well, most health care centers ask for a lot of prices, so it is important to do proper research on where to find authentic services for low cost or free.
Consult Your Veterinarian
Most people think that euthanizing a dog from the vet is a costly option, but that's not true every time. Some vets offer multiple payment plans for their clients, especially the regular ones and those who don't afford that much. They don't love their pets, but they are like their own pet, showing equal love.
A vet can easily understand that if a dog is facing a problem, that's not the owner's fault because such things happen in their lives. Also, the vet can help you referring some good cost-free options for this procedure. They will let you know when to euthanize a suffering dog also help you decide the right way.
Pet Insurance
Insurance is a significant factor for the health and safety of your dog. If you have an insurance plan for your dog, you may get the services with the help of its policies, but it depends on the method you have chosen.
Moreover, some policies don't only cover the euthanizing of the dog, but other stuff, including burial or disposal, can be covered easily. Make sure you book the right insurance policy plan for your dog.
Other places to get dog Euthanasia at cheap rates:
Suppose you are unable to pay a lot of expenses for euthanizing the dog. In that case, you can simply look for some places that can offer you services, including euthanasia, private funeral, and communal cremation at lower costs. Here we are going to mention the name of the places which provides euthanasia in comparatively fewer costs.
Animal Shelters
Serving the animals their rights is what animal shelters are for. If you show any related documentation of your income or W-2 to them, there are chances they might lessen the charges for you, considering the dogs' ease is more important.
The reduced cost is more likely to range from anywhere $30-50, which is easily affordable by many people. So, animal shelters are one of the places where you might get your dog euthanized for free or at meager costs.
In the same way, you can find several places near you offering the same leverage to the people with poor income so that their dog may not suffer just because their owner is not financially strong. All you have to do is keep yourself updated with other shelters and rescues around your area.
Good Samaritan Fund
Good Samaritan is the fund collected by the donators for helping the dogs at vet clinics or animal shelters. The donation, which is contained the entire time, is used to fund needy people to help their dogs.
Good Samaritan Fund can be given to a pet owner to get the dog euthanized without facing any issue. All you have to do is to be eligible for it to fill and apply and fulfill all the requirements they have mentioned.
The fact that they require some time for the approval of the application means that there is very little chance the procedure could be done easily, so if your dog needs an emergency euthanizing, this is not the right option. But if it can wait some time, you can choose this method to get it done.
Humane societies
Usually, most humane societies provide euthanizing services for free, and if they somehow cost the owner, the charges are significantly less. Well, you have to let go of your dog, but they may give you an option of burial or disposal after the euthanizing of the dog. Every humane society has different policies, but some also provide multiple services for end-of-life care, relying on the area you live.
Organizing everything in a humane society is different from animal shelters, but their purpose is identical. Both of them aim to provide the utmost care to the dogs and offer them ease in whatever they are going through.
Weight is one of the most critical factors that determine the charges of euthanizing the dog. Let us see an example. If a dog weighs more than 70 pounds, they will charge you $80. However, a dog weighing below 25 pounds will make you pay $40.
Notwithstanding putting down your dog, some of them may offer cremation services in your area. They can arrange a collective memorial funeral, in which other pet parents might be included. Regularly, this methodology doesn't add on an additional expense for incineration. Picking an essential cremation measure where the remaining parts are not returned to you can be an excellent method to set aside cash.
But there is a compulsion that some of these organizations may ask for proof that can make sure that you have a poor source of income, which is why you are reluctant to pay a high cost.
Animal Shelters:
Well, if you cannot find places for euthanizing the dog for free or low-cost services, several methods can lessen the charges. Want to know what are these ways? Let's see!
Standing by excessively long to euthanize your canine might accompany additional expenses. This is because it might take other prescriptions or help to play out the strategy appropriately. This is particularly evident in persistent infections as the more drawn out the ailment advances, the harder it might become to make your puppy agreeable and track down a functional vein.
Some veterinary facilities will offer an at-home euthanizing service. This is generally a more agreeable and helpful choice, and it might likewise be more costly than an office visit. Then again, euthanizing at home is a limited process. Everything relies upon the center or sanctuary that is giving.
If you have the capacity, this process at home is typically a more affordable alternative after euthanizing. The process can be a critical monetary expansion. If it isn't a possibility for you, your veterinarian or shelter might have other, more affordable, choices for removal that may merit investigating.
Website resources
Some pet parents who direly need assistance to put down their dog can seek help from online websites, which only ask for the total prices and don't add profit to the charges. Also, some websites help poor people by assisting them in arranging the cost of the procedure.
Let's have a look at some!
WAGGLE
A pet owner understands the difficulty of the other pet parent, so most of them are willing to help each other. Waggle allows the dog owners to assist each other to help their dogs just the way they want.
How does it happen? This platform is specifically for the dog parents; any owner seeking help can post on it, and whoever is willing to help may respond. This way, you don't have to let your dog suffer.
REDROVER
RedRover is itself an organization that helps poor people who cannot deal with their pet's problems. RedRover financially supports all the pet owners; hence if someone is reluctant to pay the cost, he can seek help from there.
GOFUNDME
Not only for pet owners, but GoFundMe is a platform for every person who needs financial assistance. If a pet owner needs help, he can ask for it by mentioning their problem and what is causing it; eventually, many people will be willing to help them get their job done.
Some Low-budget euthanizing:
At the Anti-Cruelty Society end of life, pet services cost $35, and otherwise, if you genuinely need help, they can adjust it.
Maryland SPCA offers to euthanize cats for $125 and dogs for $150. For those with financial issues can pay around $50.
Connecticut's Humane Society asks for $40 for euthanizing the dogs weighing less than 250lbs.