If you are a dog owner, the word invisible fence must not be something new to you. Are you looking forward to training your dog? Do you worry about their safety when they are playing in the yard? Does the traffic on the road scare you for the pet's safety? Invisible Fence and Petsafe are some highly recommended brands that form a protective boundary to train your dog. But if it's Invisible Fence Vs Petsafe. Which one to choose?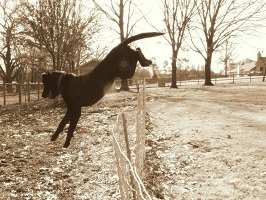 What is a Wireless Fence?
It is a protective system that is used to keep your dog within a safe limit. It protects your dog from dangerous animals and neighboring pets. The system consists of a highly engineered electronic collar that gives your dog the signals. The collar is a receiver that collects signals from a transmitter placed elsewhere.
How does an invisible fence work? The system uses basically FM for signal transmission. It consists of a transmitter, an electric collar, some batteries, wires, and correcting gauge.
An in-ground fence has a wire underground but not above the ground thus creating a wireless barrier.  Invisible Fence has a remarkable inground wired fence system. Another wireless option that gives circular coverage without inground wires is Petsafe. You give your dog training session defining the boundaries for the dog. It is mostly a two-week process.
The products use sight, sound, and sensation to train your dog. You can plant small flags to limit the areas, this way you give your dog some visual training. The dog wears a special collar that emits signals and sounds to stop the dog from exceeding the boundary. The invisible fence or Petsafe uses a static correction when your pet steps in the correction zone. This is sensational. This last correcting signal is a weak electric current that almost stops him from going any further away from the boundary. It is not painful just strong enough to stop your dog from entering the no-go-zone.
It takes around 2 weeks for a dog to learn, and eventually, be trained to stay in the confined area. You can train him yourself or get professional help.
Does the collar hurt dogs?
No, the collar contains a magnet that is padded. In addition, the collar is highly adjustable and you can lose and tighten it with easy grip.
Traditional Fence Vs Electronic Fencing
I am sure many of us would have a question that why to choose wireless fencing over traditional. Here are some benefits from both of them, and wireless fencing is a clear-cut winner.
Traditional Fence consists of wood or metal bars, that form a physical and visual barrier. They have been used for years and help your dog know his safe perimeters. Fences are difficult to install but they keep not only your pets inside the yard. They also stop other dogs from entering. If a dog barks at the sight of other dogs and people, a wooden fence forms a physical barrier and stops him from barking. Moreover, hunt dogs who get out of control in the sight of prey can be controlled through traditional fencing.
Coming to wireless fencing, the best part about these is that they are much lower in cost than traditional ones. Traditional fences can sometimes cost you thousands of dollars whereas wireless fence only costs a few hundred dollars. It doesn't take much time and the entire garden can be covered easily. Dogs can trip over or dig under the fences, however with a wireless system a correcting charge will be induced as a correction mechanism. Traditional fences go through snow, rain, dust, and other weathers every day. This adds up to their maintenance cost. In comparison, wireless fencing only needs battery replacements once or twice a year.
In the highly modernized era of today, the wireless fence is all that you need to train your doggo. What to choose when it's Petsafe Vs Invisible Fence?
Petsafe
Petsafe as the name suggests keeps your pet safe from neighbors and road traffic. It is available in both an inground wired and completely wireless setting. The entire thing comes as a system and can be easily set up. The instructions need to be followed precisely at first and the later part becomes super easy. The containment system, collar, selecting, limiting the coverage is easy to understand and apply with Petsafe. Petsafe is the cheapest way to train your dog and keep him within a safe boundary.
Invisible Fence
The idea first came to an animal lover's mind who couldn't see dead pets on the highways. Richard Peck thought over and came with this idea in the 1970s. An invisible fence is not a new name, it has been here since 1973. They have revolutionized the traditional fencing system and have given a new name to fencing.
It is very easy to approach Invisible Fencing through a call or their website, they will come to your house with an installation kit and train you. The inground wiring system will be installed by company representatives, they'll fix the special collar around your dog. Next, they'll place the transmitter at the perfect place in your house. Further on, they'll guide and train your dog along with providing you the necessary instructions.
Invisible Fence Vs Petsafe
Both Invisible Fence and Petsafe have the same purpose to keep your dog safe from accidents and dangerous animals. But the thing is which one should you get? Let's have Invisible Fence Vs Petsafe.
Static Correction
Both Petsafe and Invisible Fence allow static correction if the dog doesn't stop on a sound signal. This helps to control and train your aggressive dog. It's completely safe and painless.
Boundary flags
The two products come with a bunch of boundary flags. They help in initial Visual training and your dogs realize where to stop.
Inground Wires
With an Invisible fence, you need to bury the wires underground, this requires a professional from the company. It is known as an inground fencing system.
Incase of Petsafe that is not the case, you don't need to bury any wires with Petsafe.
Professional installation
Invisible Fence offers professional installation to make sure there are no glitches while laying down the foundation.
In comparison, Petsafe is fairly easy to arrange on your own. Petsafe gives an option for professional installation, but with Invisible Fence, you're bound to accept professional help.
Customized training
There is also a customized training option available. This one keeps in mind the breed, size, need, and behavior of the pet. In a few days, he is obedient and trained better than ever. Invisible Fence shows pride in offering this with their complete package. The training takes 2 weeks.
Cost
Petsafe ranges from 150 bucks to more onwards. Even the batteries are 9v and have lesser cost. On the other side, the invisible fence has specific programs and packages based on the type of dog, size of the property, and type of system purchased. The batteries cost more. In general, Invisible Fence will have a higher cost.
Coverage area
If large fields having acres of land area to be protected inground system like an Invisible fence is recommendable. Wireless systems are good for cities and bigger towns having to cover a space of less than an acre.
Boundary shape
Another feature exclusive of Petsafe is that it gives circular coverage. Whereas Invisible Fence is inground suitable for the rectangular and square area.
Wooden fenced area
If your house already has a wooden fence, an underground wired fence is going to be the best option. This way you'll be able to have better control over your pet. Invisible Fence it is.
If it's a free and open-spaced garden go for Petsafe.
Portablity
Petsafe is easy to carry on vacations and campsite too. You can set it up in an hour and then stop worrying about your boy. In comparison, an Invisible fence is fixed in your yard only, you cant take it with you on camping.
Containment area
With Petsafe wireless range, you can easily adjust the containment area. Anywhere from a few feet to almost an acre. Help choose with the help of the transmitter. In-ground Fencing like Invisible Fence is confined to a limit and cant be moved.
Setup time
For setting up a completely wireless system like Petsafe it takes 1-2 hours. Whereas, an Invisible fence with inground wire might take 1-2 days.
Indoor use
The invisible fence has the option to be used indoors too if your dog is a couch potato or super playful this comes to use. However, if you plan on going to outdoor areas covering your yard and care about your dog's safety there, I think Petsafe is to go for.
Number of collars connected with one transmitter
An invisible fence allows you to only have a maximum of three animals connected with your transmitter. However, with Petsafe you can attach innumerable pets and train them all together. The condition is all of them must be wearing a collar.
Battery life of Collar
The collar battery life of Invisible Fence is remarkable. You only need to change it one or in most cases twice a year.
With Petsafe, batteries need to be changed every two months.
Additional features
Some other spectacular features might make the buying decision easier for you.
Petsafe
Petsafe offers an adjustable, weather-resistant receiver collar that allows four levels of static correction and single-tone for training.
Invisible Fence
The professional help and can also be connected through a smartphone.
CONCLUSION
In a nutshell, it can be concluded that an Invisible fence is the best option for large yards. Whereas, Petsafe has many features and is best for cities. Take your space into consideration and the must-have features before making your choice. Good luck with the new-tech training!